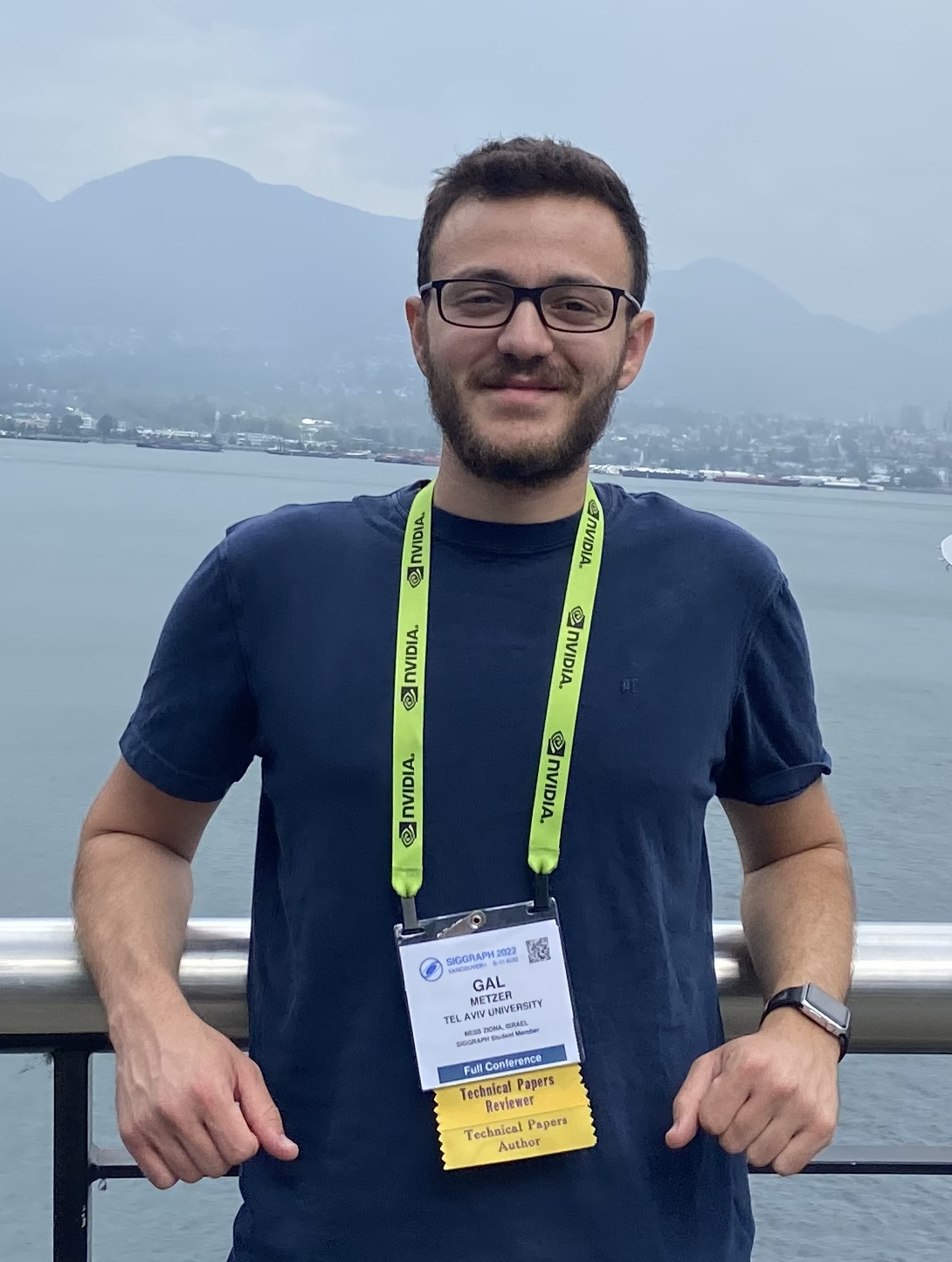 I am a PhD student at Tel Aviv University, under the supervision of Raja Giryes and Daniel Cohen-Or.
Interested in 3D Deep Learning, geometry processing, and diffusion models.
Publications
2023
2022
Intelligent Reflecting Surface OFDM Communication with Deep Neural Prior

IEEE International Conference on Communications (ICC) 2022

paper
2021
Intelligent Reflecting Surface Configuration Using Adaptive Quantization and Neural Prior

IEEE International Conference on Microwaves, Antennas, Communications and Electronic Systems (COMCAS) 2021

paper
2020
Talks
Mar 21, 2023
Google: Latent-NeRF for Shape-Guided Generation of 3D Shapes and Textures
Oct 7, 2022
MIT CSAIL: Deep Learning for 3D Applications
Oct 11, 2021
iGDL 2021: Israeli Geometric Deep Learning Workshop
Orienting Point clouds with Dipole Propagation
Aug 21, 2020
PKU computer graphics group seminar.